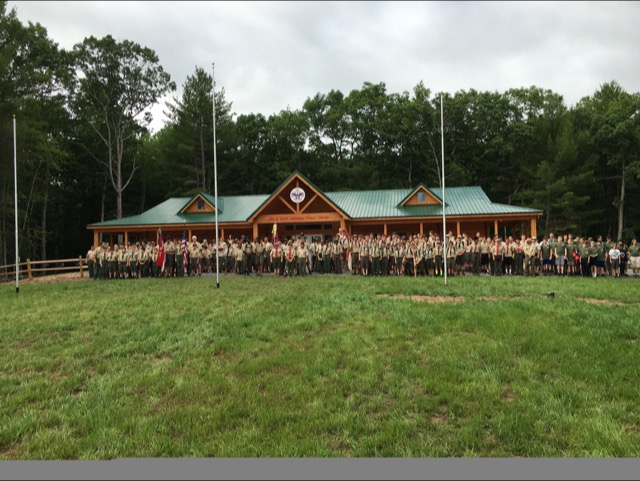 Ten Mile River Scout Project
Ten Mile River Scouts sought out Conestoga after hearing a glowing report from John Richers at BSA Camp Sequoia.
Woody Johnson, the owner of the New York Jets Football team had agreed to donate $500,000 to fund a new building for the 10 Mile River Camp.  Woody had attended Ten Mile as a child and his grandson was currently an active boy scout. Conestoga sat down with a team of 6 representatives for Ten Mile for a planning meeting.
Conestoga reviewed the budget and the project needs and developed a design from scratch that would work.  A pre-construction meeting was held that consisted of camp representatives, Conestoga team members and other subcontractors.  Everyone's concerns were addressed and incorporated into the final building drawings.  The building was then manufactured by Conestoga and assembled by one of Conestoga's construction crews on time and on budget.