Commissary Log Cabin Kits
Scouts of all ages look forward to stopping in the commissary and trading post.  Maybe they need to pick up supplies or are just looking to buy a snack or a T-shirt.  Maybe they need a replacement piece for their uniform.  Whatever draws them in, no BSA camp site is complete without these institutions.  Conestoga offers a full line of multi-purpose log cabins that are perfectly suited for this purpose.
The Conestoga buildings at Lincoln Heritage Council and Ten Mile River Scout Camp were designed specifically for BSA sites.  Both have multi-purpose spaces that can accommodate a trading post, commissary, storage, offices, rest rooms and staff bedrooms.  Space can also be designated for a kitchen, reception area, concessions and just about anything else you might need.  Covered porches, standard on all of our log cabin kits, provide additional space for gathering.  Conestoga can craft a versatile log cabin building that suits your camp's needs.
See our example floorplans below or contact us to discuss your options.
Sycamore Pavilion Kit
Any Size Custom Made
This is Conestoga's newest building design.  Who doesn't need a Pavilion!   Pavilions are great for meetings, ceremonies, lunches and more.  Every camp can add more accomodation by adding a Pavilion…or 2!
Lincoln Heritage Log Building
50′ x 34′
Included in this 50' x 34' log building are the trading post, concession area, supply room, two restrooms and two staff bedrooms each with a full bath.  The L-shaped covered porch provides a space for outdoor seating.  Like all Conestoga buildings, the floorplan is completely customizable to suit the needs of your camp.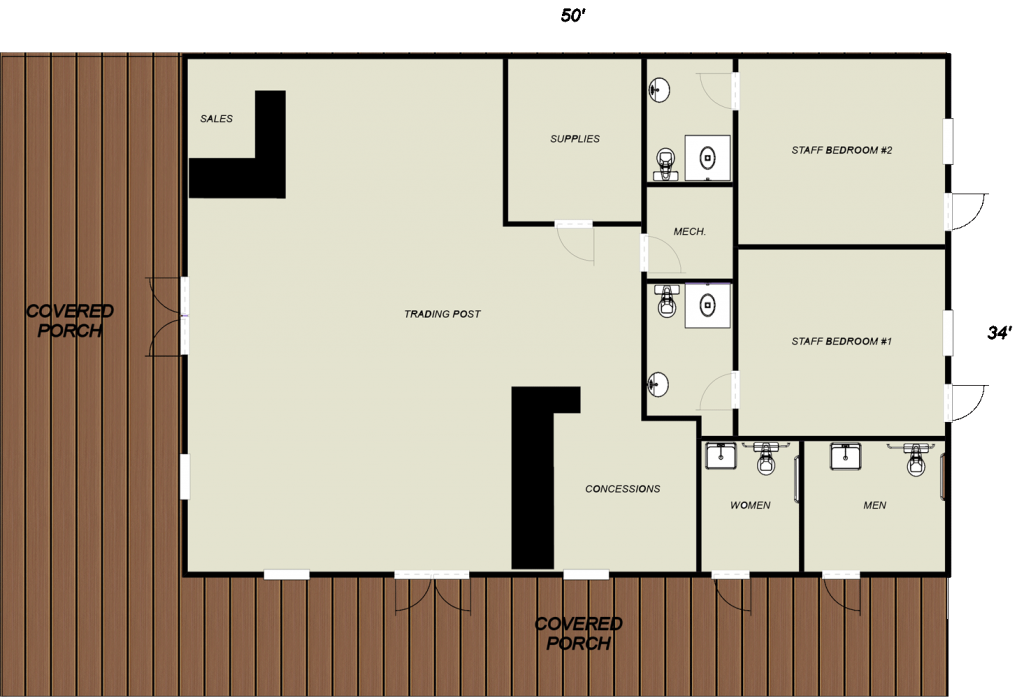 Tranquility Log Building
69′-9″ x 45′
At 69'-9" by 45', the Tranquility provides ample space to house two groups.  On each side of the U-shaped symmetrical building is a bunk room, two private rooms and a bathroom with three sinks, three toilets and three showers.  Each end of the "U" features a 10' covered porch.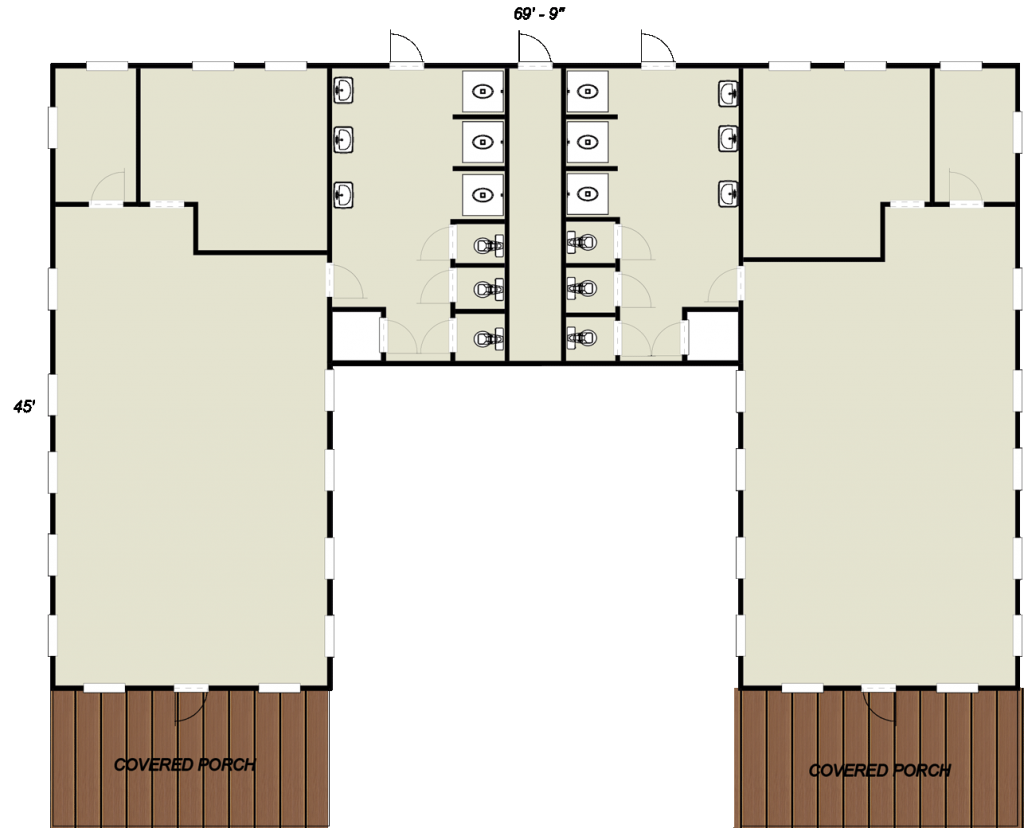 Huron Log Building
75′ x 40′
This ruggedly attractive multi-purpose building was specifically designed to meet the needs of BSA camps.  It includes a kitchen, commissary, trading post, reception area, central hall, four restrooms, two offices and a multi-purpose area.  It also has an expansive covered porch on three sides of the building.  This versatile floorplan can be modified to suit the needs of your camp.