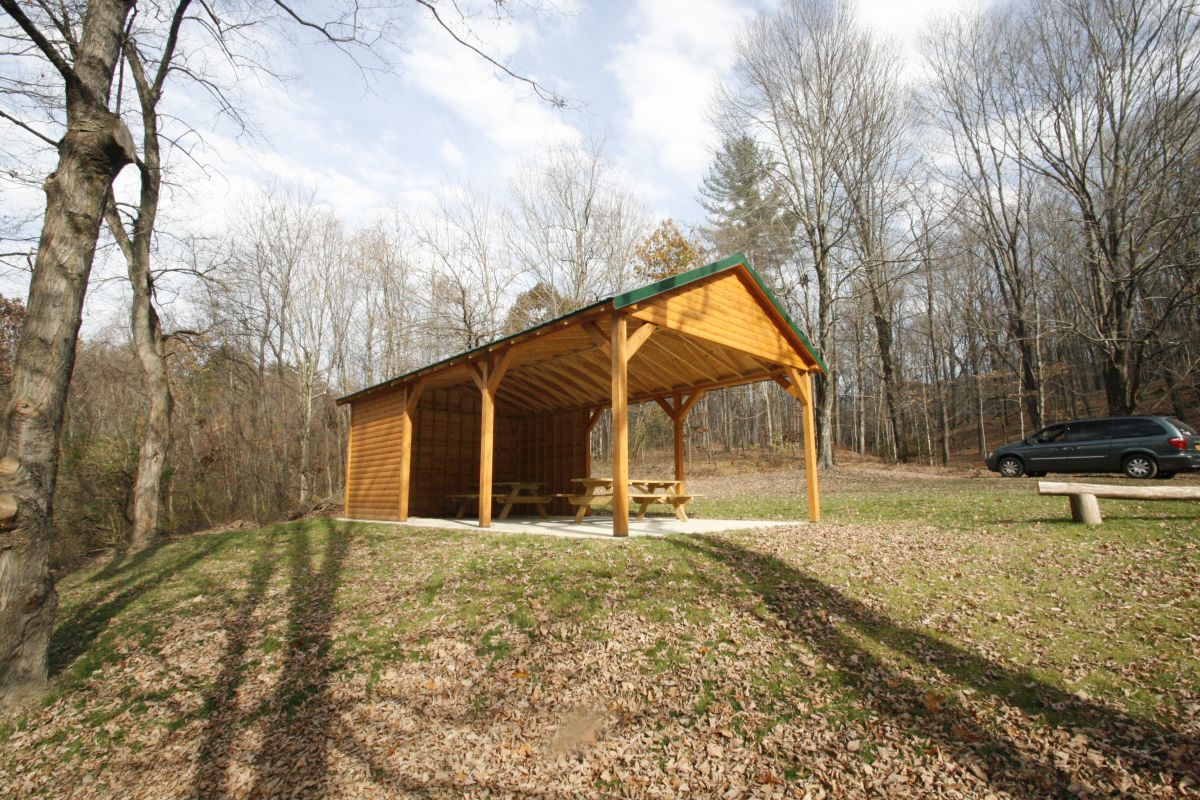 Hudson Valley Pavilion Project
The Conestoga team meet with executives in the beginning of June to go over their needs of multiple structures, first to be a pavilion. The project timeline allowed for completion in six weeks so it could be purposed as a fundraising tool for bigger projects. The drawing was done by an architect and forwarded to the Conestoga design team. Conestoga reviewed the drawing and proposed a project plan and price.  This was the first time Conestoga had ever been asked to produce this type of structure.
In two weeks, the area had been excavated and slab poured for the pavilion. By week 3 the materials were delivered and Conestoga team members were onsite with community volunteers helping with the build.
The pavilion was completed on time. Two more pavilions have been purchased with plans to do larger buildings in the future.